Rückzugsbereich (mit Heuschrecken)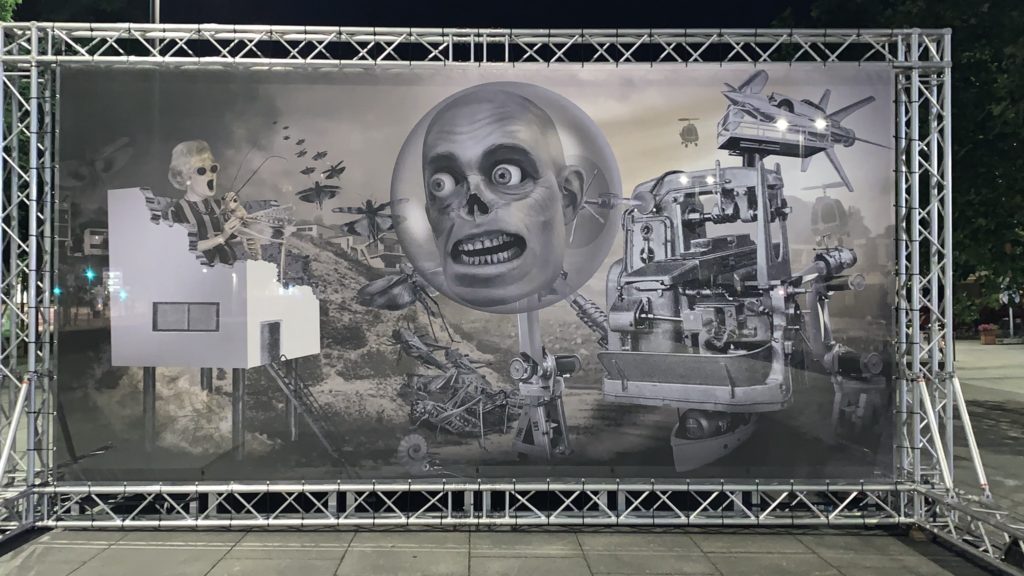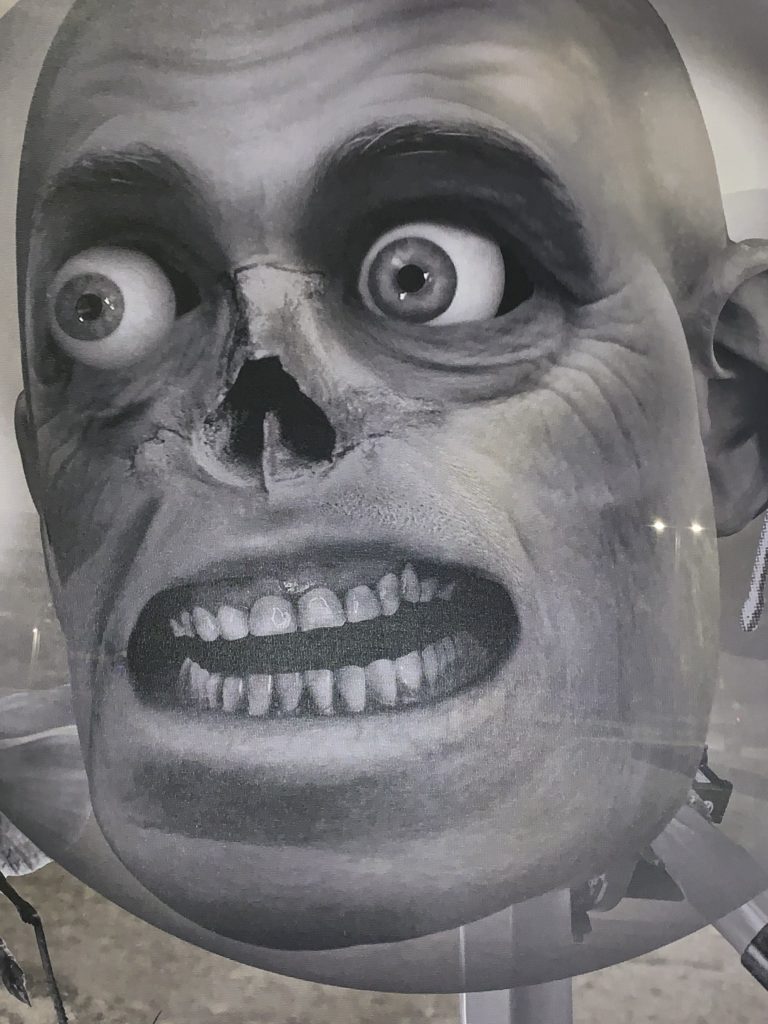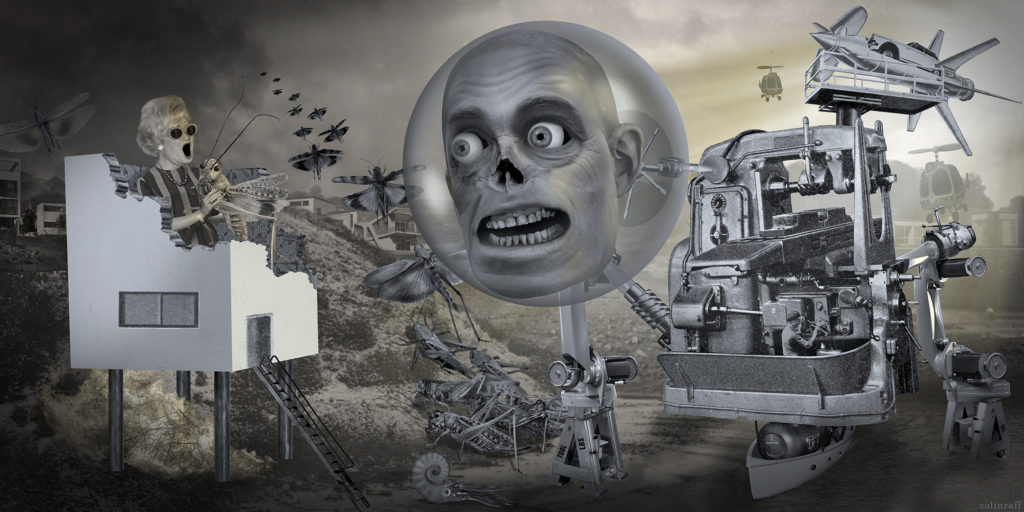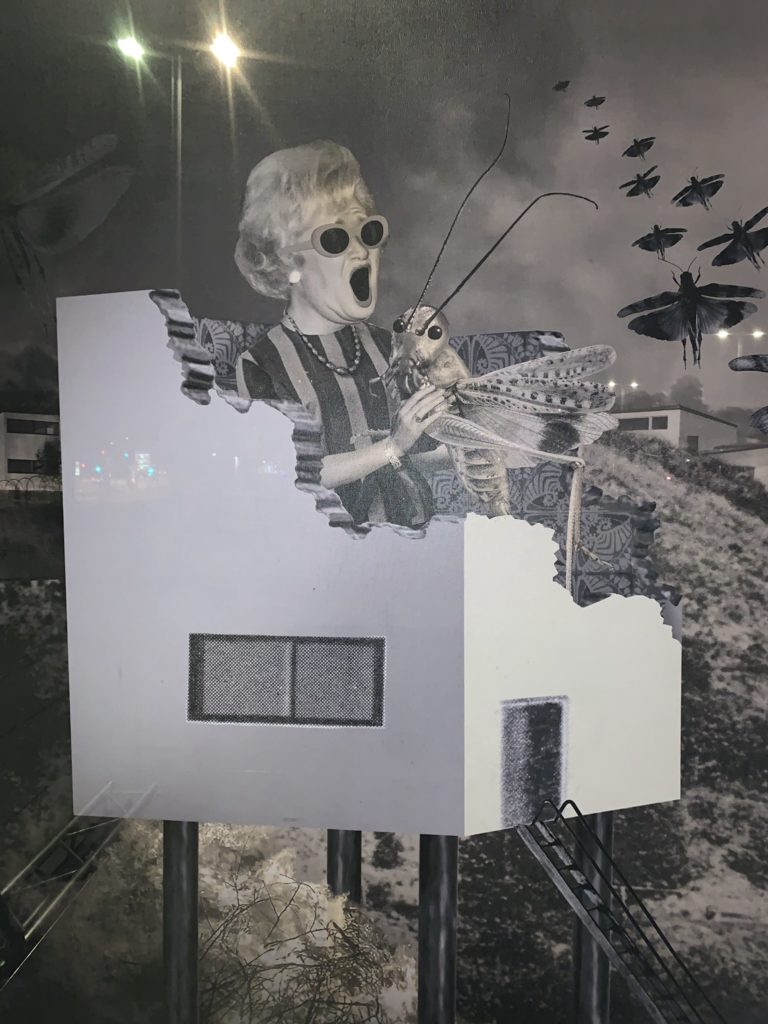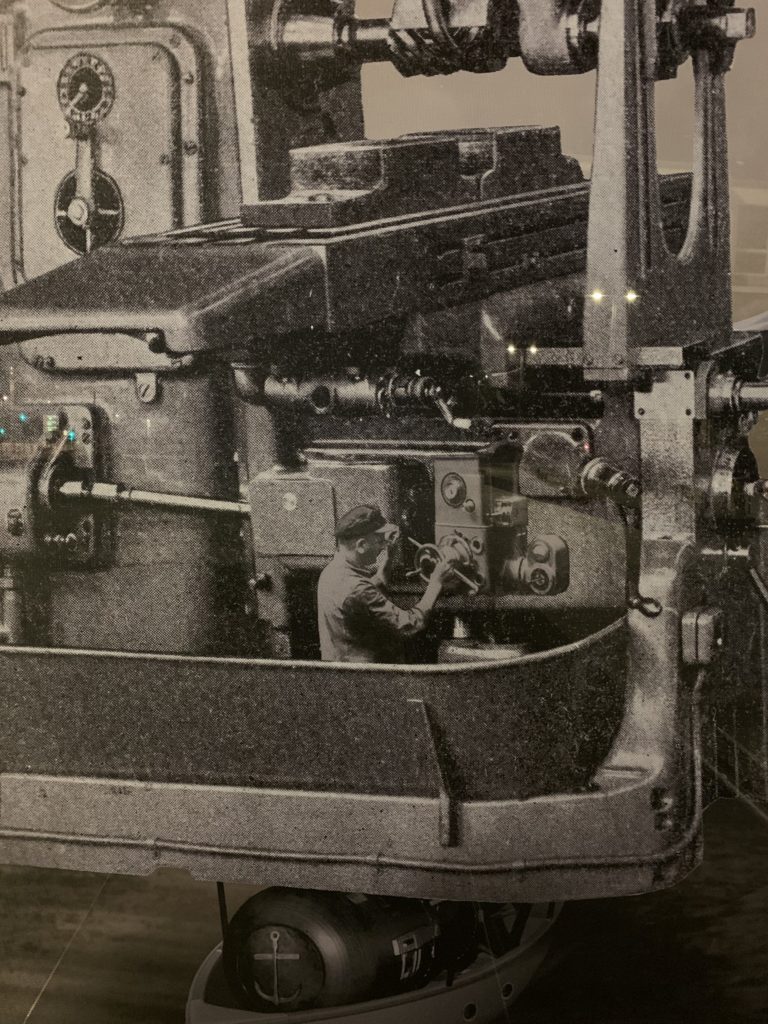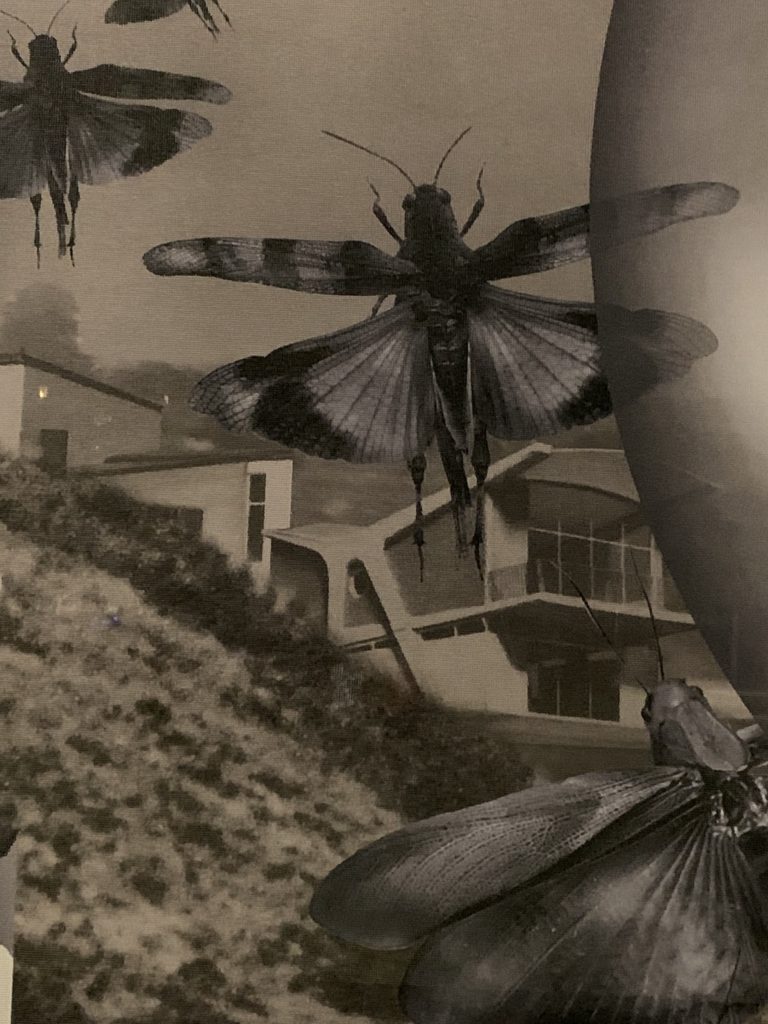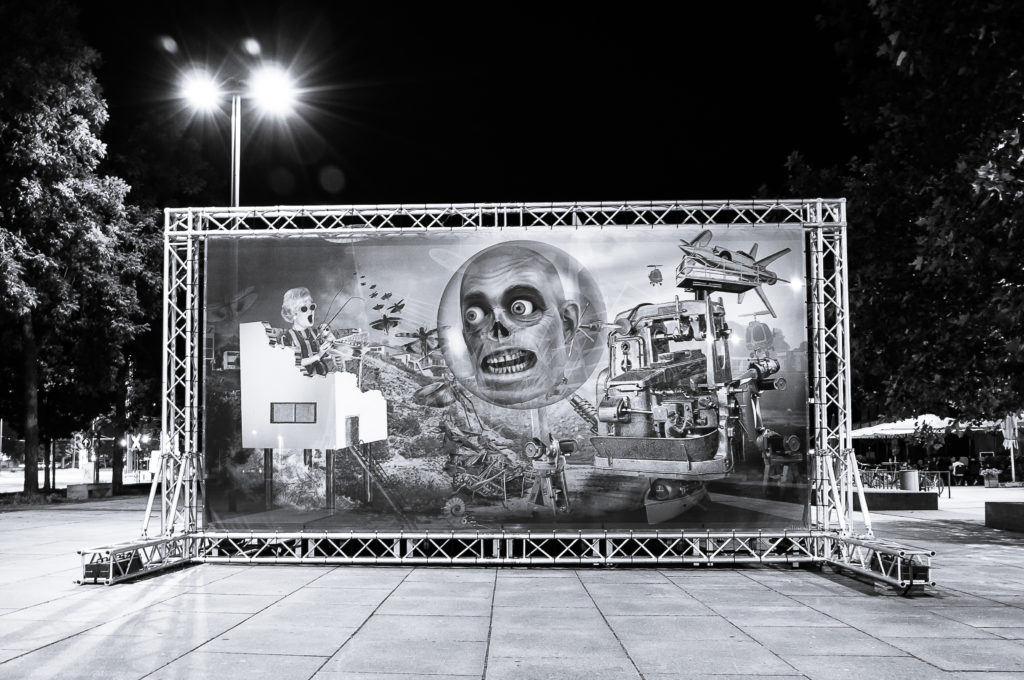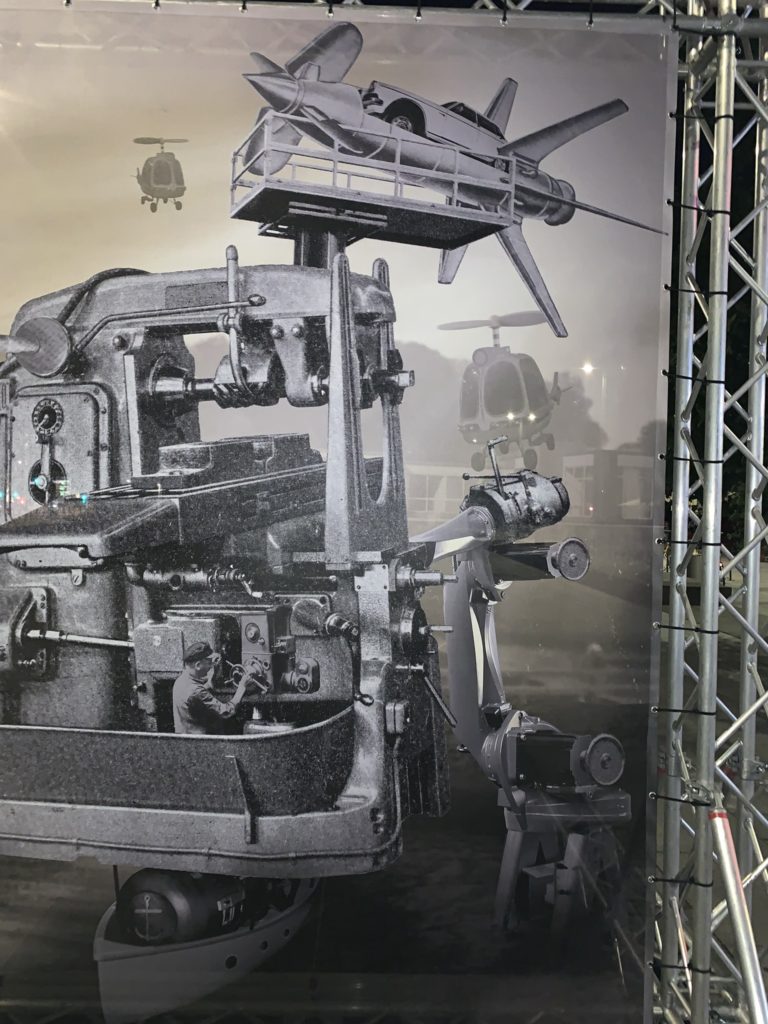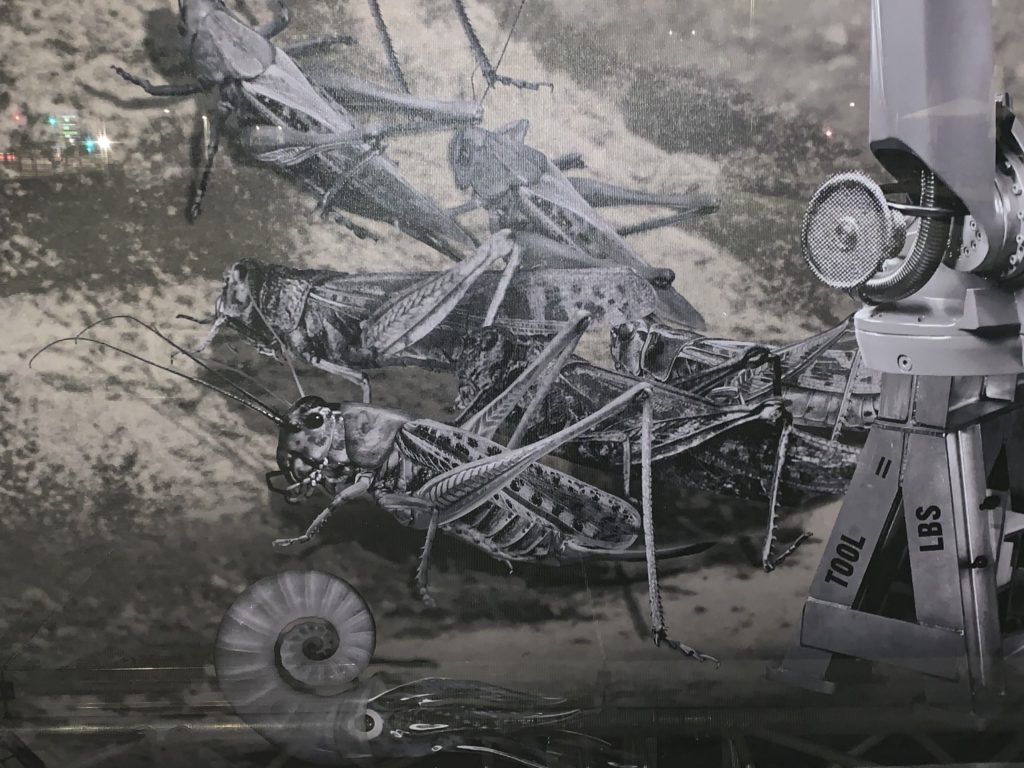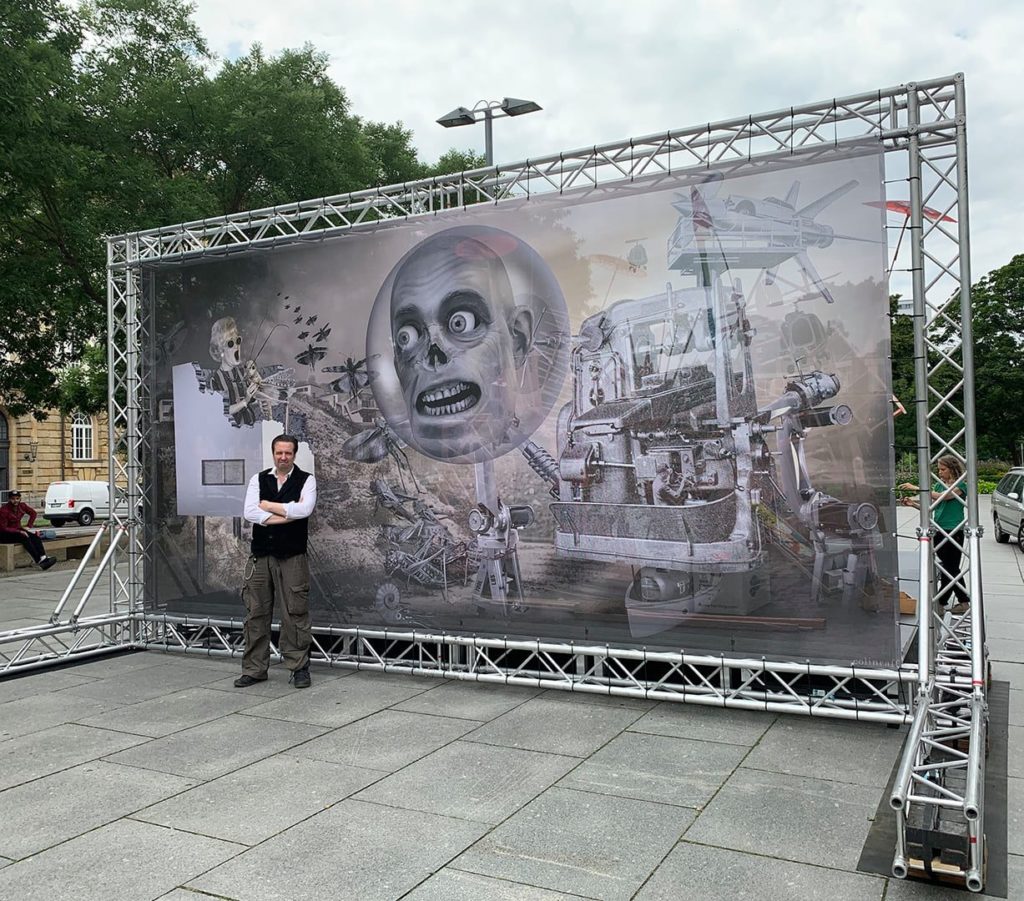 Public installation in Dresden at the Dr.-Külz-Ring (Innere Altstadt) July 20-25, 2021.
Using digital methods to evoke the still-vital "satirischen Hyperrealismus" of the Neue Sachlichkeit to explore current anxieties,my mural Rückzugsbereich (mit Heuschrecken) articulates public fears of ecological disasters and the industrial monopolies complicit in them. Depicted is a scorched landscape in which Gartenhütten and bungalows provide no actual retreat, where even locusts are afraid. The oncoming robotic menace (replete with billionaire toys) lampoons media perceptions of contemporary magnates (Bezos, Branson, etc.) whose publicized excesses mask or embody complex problems caused by the relationship of unbridled oligopolies with the environment.
Colin Raff, Berlin, 2021